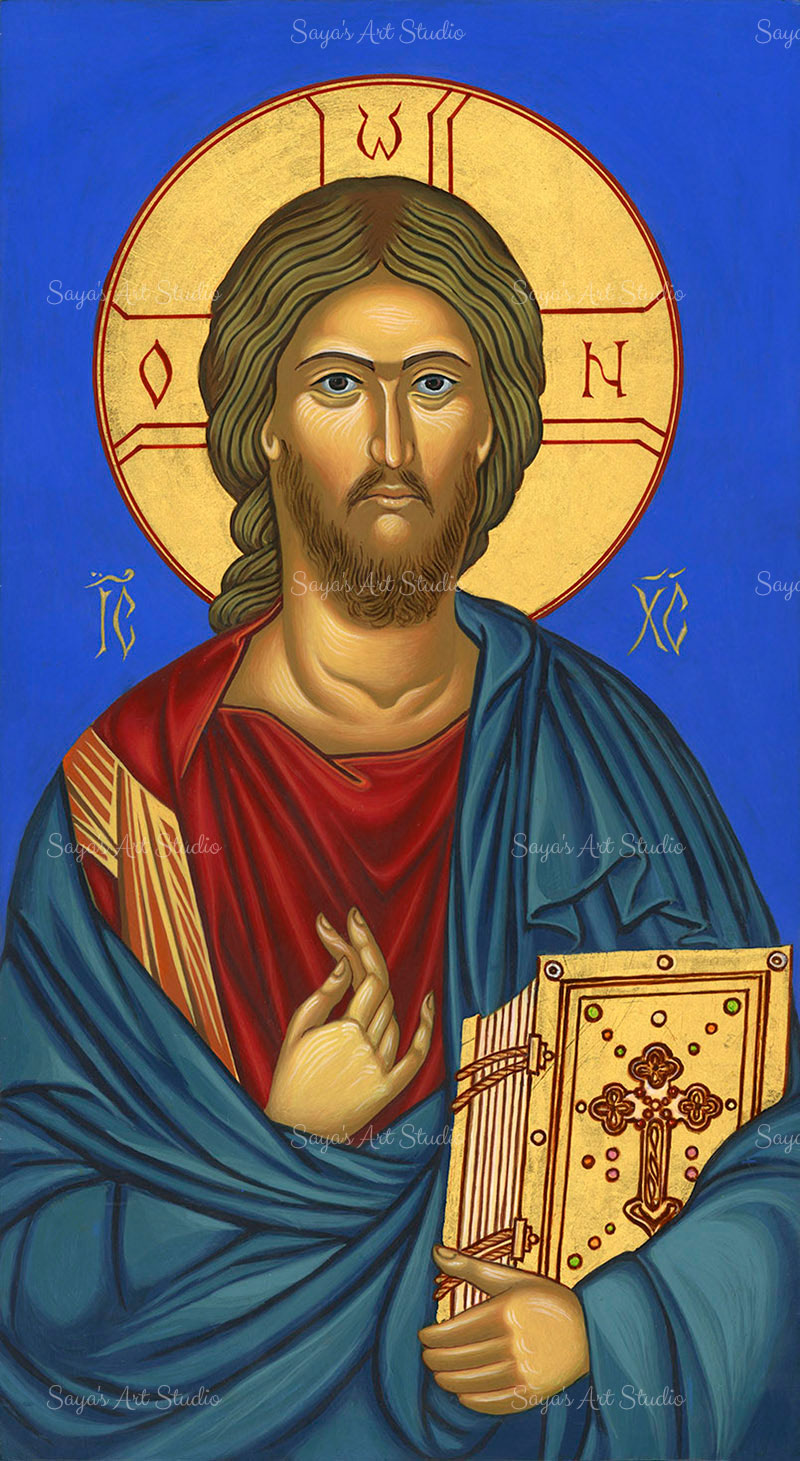 4) Christ Pantocrator
The word "Pantocrator" is of Ancient Greek origin and is used several times in the Book of Revelation,meaning "the abiding one" or "the one who is". Pantocrator is often translated as "ruler of all".
I used Greek style traditional skin color.He wears a deep red inner garment and a deep blue outer garment because his humanity has been wrapped in divinity.He holds the book of the Gospels in his left hand and blesses with his right hand.The blue background hints of ancient painting pigment,lapis lazuli.
Year: 2015
Size: 5 3/4″ x 10 1/2″
Medium: Acrylic paint with gold leaf on wood board